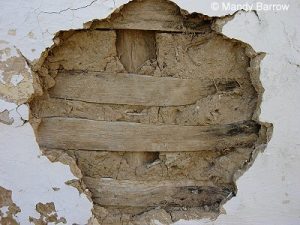 About King John's House and Museum
King John's House and Museum is situated in the small, historic market town of Romsey, Hampshire. The site comprises a medieval house, known as King John's House, with attached Tudor Cottage and a 19th Century building (13 Church Street) that once housed the local sporting goods and gun shop, and was home to the Moody family. The medieval House and Tudor Cottage are surrounded by the period-style King John's Garden, which provides a beautiful backdrop to the buildings and to Miss Moody's Tudor Tea Room.  The 19
th
Century building houses a small Museum. The House, Museum and Garden are managed by King John's House and Tudor Cottage Trust. The Trust is a registered charity with the broad remit of preserving King John's House for the use and benefit of the public, particularly in the provision of education. Like most heritage organisations the Trust relies heavily on volunteers to deliver its charitable mission and volunteers are an important part of the community that we are building around the House and Museum. Volunteers are important ambassadors for the Trust.
About the Heritage Asset (Buildings) role
The buildings in the care of the Trust are of national importance. King John's House is Grade I listed, whilst Tudor Cottage is Grade II listed. They are buildings that are important to the history of Romsey and of interest to both the community and our many visitors.  The earliest building dates back to the thirteenth century and like any property that is over 800 years old it requires constant maintenance and care.  By joining the team of Heritage Asset Volunteers you will assist in the conservation and maintenance of this important part of our heritage. Typically this may involve; Minor repairs and maintenance in King John's House and Tudor Cottage and 13 Church Street that relate to exhibits, woodworking repairs and simple carpentry jobs, deep cleaning woodwork and other surfaces involving chemical solvents, refurbishing floor surfaces involving solvents, stains and waxes, cleaning and applying preservative treatment of external timber, use and handling of materials, refurbishing wall surfaces, cleaning of external paved areas.
About You
We are looking for people who are capable of working effectively under supervision and as a member of a small team. Some practical and/or craft skills would be an advantage.
What Next?
If you would like to join our team or have any questions please contact Sarah Hargreaves, Deputy Manager (Volunteer Coordinator) *
deputymanagerkjh@aol.com
(01794 512200 or you could complete and return our a
pplication form
. We look forward to hearing from you. For information about our annual volunteer recruitment events where you can come and learn more about the Trust and meet the Team visit our website or follow us @kingjohnshouse on twitter and facebook.
Role Definition and Person Profile
Role: Heritage Asset (Buildings) Volunteer
Reports to: Deputy Manager, King John's House and Museum
As a Heritage Asset Volunteer you will be part of a small team undertaking routine and planned maintenance, minor repairs and conservation work on a range of heritage buildings under the guidance of a heritage professional.
What We Expect From You
Act as an ambassador for the Trust through a knowledge of and contribution to its work
Act always in the interests of the Trust
Engage effectively with colleagues and visitors
Work in a safe way when on site
Contribute actively to the assurance of the safety of visitors and colleagues
Follow relevant policies and procedures
Engage fully in required training and personal development
We ask volunteers to commit a minimum of two to three hours of their time per week, although many devote more.
What You Can Expect From King John's House and Museum
Structured training and mentoring appropriate to your role
A handbook that explains your role and key information about the site
A developing, supportive community of volunteers
Opportunities to engage with the broad work of the House and Museum
Personal Development
Occasional social events and meeting with other volunteers
Some free and discounted talks and events
Free refreshments while working on site and discounts from the Tea Room at other times
A professional reference is available following a minimum of six months of engagement
Your Skills and Attributes
We are always looking for people who have the potential to develop fully into a role. However we generally look for people who:
Have well developed interpersonal skills
Are able to work effectively independently, under supervision and as part of a team
Are enthusiastic and well motivated
Have practical skills suited to building maintenance and conservation