Would you like to be part of our team of volunteers who help care for and share this site with our many visitors?
Our volunteer team is a vital part of King John's House and Tudor Cottage Trust's work and the House, Museum and Garden could not function without them. We are always happy for  volunteers to join us .  In the future there will be many different volunteering opportunities but at the moment we are looking for three:
We will be running a guided tour of the House and Museum once a day particularly during busy parts of the year.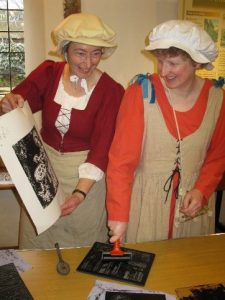 We need more people who can lead tours and share the story of the buildings and the people who have lived and worked in and around them for their more than eight hundred year history. Volunteers will welcome visitors and tell people about what the House and Museum have to offer. Our costumed interpreters and Tour guides should be confident and engaging and enjoy history.  Costumed Interpreter
More details
Tour Guides
More details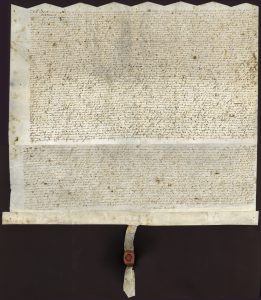 There is much that we still don't know about King John's House and the ways it has been used over the centuries. Many of the documents relating to the House are spread across a large number of different archives. We are developing projects to develop a central archive of materials and digitise these so that they can be used for education, interpretation and by the general public. We are also revisiting and reinterpreting existing materials to fill in the gaps in our knowledge about the House. We are looking for volunteer researchers to contribute to this work. Our researchers should be systematic and organised critical thinkers with an interest in history.
More Details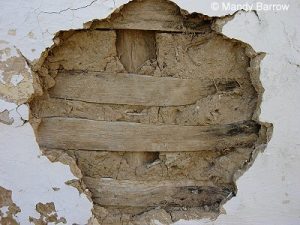 The buildings in the care of the Trust are of national significance and it is the Trust's responsibility to maintain them. We need a small number of volunteers to contribute to the conservation of the properties and also to help with some of the larger items in the Museum's collection. Our Heritage Asset Volunteers should be physically fit, practical and have one or more craft skills (such as decorating for example). Experience of heritage buildings is not a necessity but a willingness to learn is.
More Details
If you would like further information please contact Sarah Hargreaves, Deputy Manager, 01794 512315 or if you are interested in applying for these volunteer roles please send a completed
application form
to
deputymanagerkjh@aol.com
Interested and/or experienced in gardening? You may be interested in devoting a small amount of your time to helping in King John's Garden.  There is currently a waiting list, but we will get back to you, should you register an interest. Contact Sarah Hargreaves for more information.