Events in 2020 have been suspended.
Past Events:
Vikings Invade King John's House
Temperatures soared at King John's House on Tuesday 3 July when history students from St Edward's School, Melchet Court, shared their knowledge of Viking weaponry and battle techniques with Year 3 pupils from Romsey Abbey School. On arrival, the Year 3 children were welcomed to King John's House, which had been transformed into a Viking Long House, by Stephen Whelan and his small team of boys from St. Edward's. In true Viking fashion the St. Edward's team soon put Romsey Abbey pupils through their military paces with sword, shield and axe. They learnt to respond to Anglo-Saxon drill commands and create a strong and effective shield wall. Romsey Abbey pupils added to their good knowledge through some thoughtful questioning guided by their new Viking friends! The specially constructed 'Viking Long House' centred around the central hearth. Here hands on exhibits based on the gentler side of Viking domestic life could be found; Viking dress, typical Viking food and drinking horns and fire making kit provided all that was needed for basic survival. Vikings spent the long winter months feasting and storytelling and so the children enjoyed a gruesome saga about the antics of Thor given by Judy Gregory.  When the children return from their summer holidays, the Vikings will be their history topic for Year 4.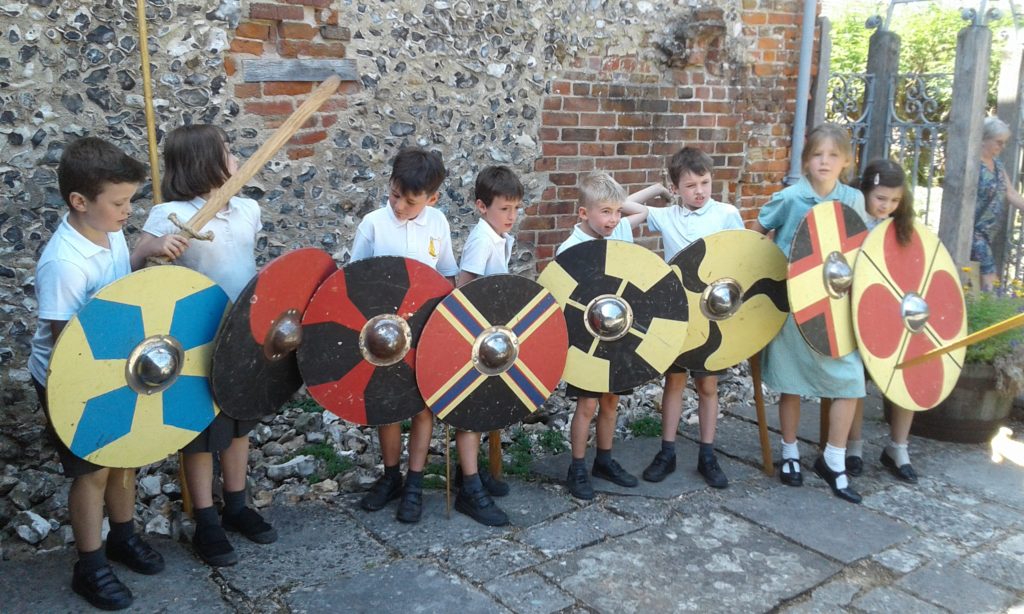 Regular Events:
King John's House Book Group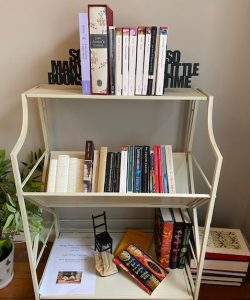 When: a Thursday in the month 7.00pm-9.00pm (please check dates in the diary below)
Cost: The current subscription fee is £6 a meeting.  Refreshments provided.
Since starting with Jane Austen in 2017, we've looked at selections of books by different authors, working our way forwards in time. We've covered the Brontes, Thomas Hardy, and Daphne Du Maurier. Then we switched to themes and mixed up the authors as we headed into the 20th century: so far we have covered books with a strong sense of 'Context and Setting', and 'Love and War'.
If you would like to know more, find out the current book and dates, please contact with the group leader, Tina 
kjhbookgroup@gmail.com
Knit & Knatter Club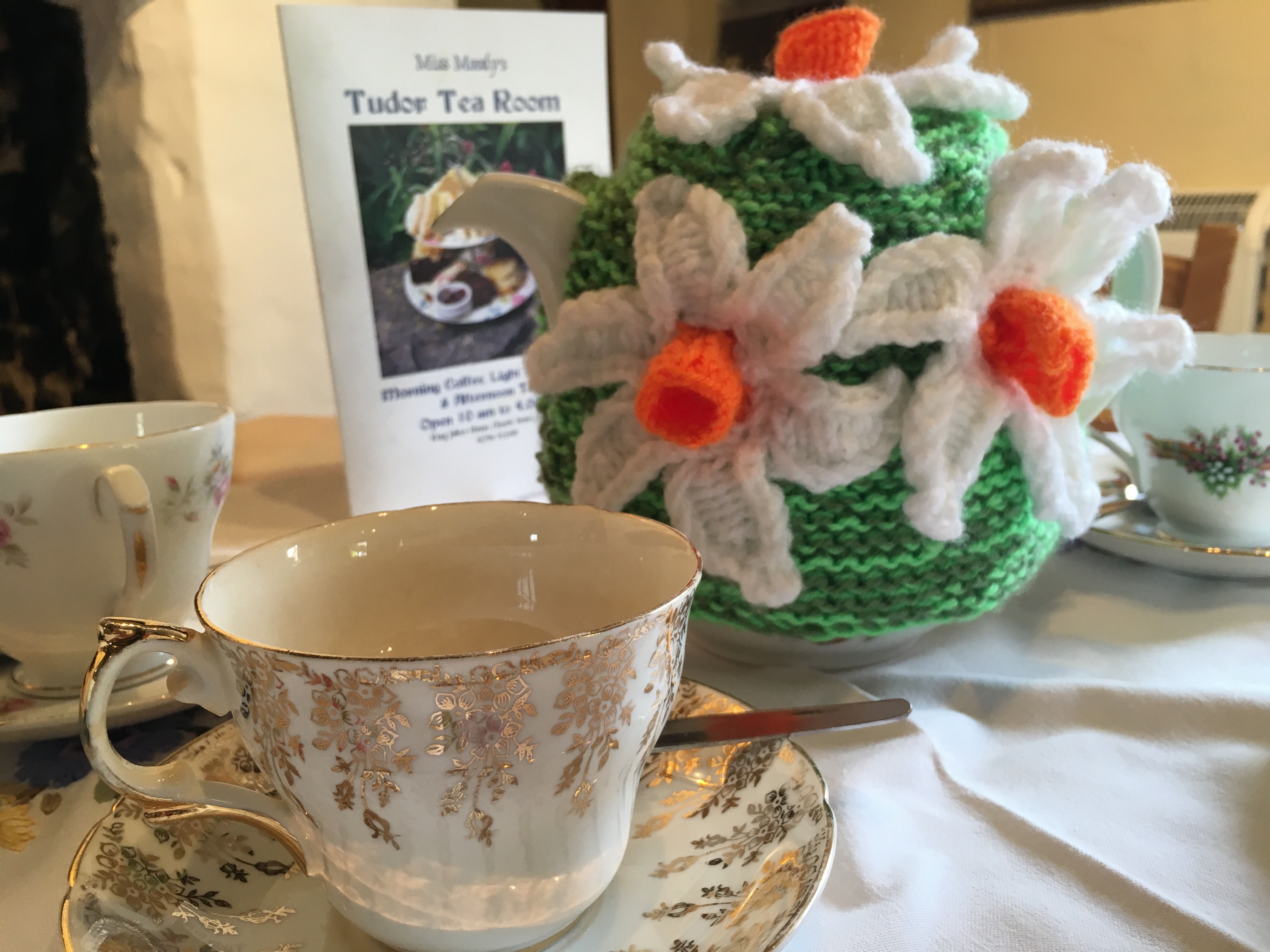 When: Every Thursday, 1.30pm to 3.30pm.
Cost: £3.00
Join us in Miss Moody's Tudor Tea Room every Thursday for a knit and knatter – price includes a cup of tea and slice of homemade cake. Bring all your knitted creations!
King John's Open House
When: Second Sunday of the month 2.00pm-4.30pm (please check dates in the diary below) Cost: £7.50 This is a fluid group and all are welcome on an ad hoc basis.  Come and join us for afternoon tea, you can share poems you have written, poems you enjoy or just come and listen.  Each Sunday there is a guest poet.
Monthly Talks
When: First Wednesday of the month, 10.30am
Cost: £3.00 / Free for King John's House volunteers, Gold Ticket holders, and Lifetime Ticket holders
For more information please visit the monthly talks page of our website.
Season Tickets
Gold Season Ticket to include all normal talks: £17.50
Lifetime Ticket: £80.00
Attend talks and exhibitions all year round with one of our season tickets. Ask a member of the front of house team for more information on your next visit, or email us at deputymanagerkjh@aol.com.
To see what's going on in 2020, check the calendar below or download the  2020 programme which comes out each quarter.
April to June 2020 Programme