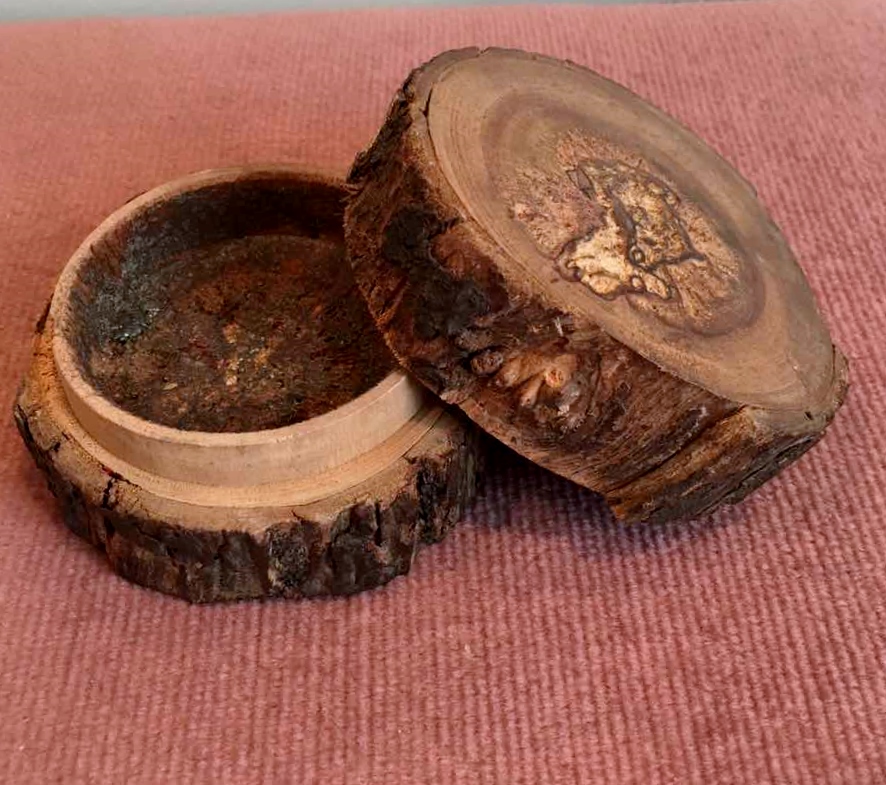 This wooden box bears the following inscription: 'Part of the apple tree cut down on the top of Romsey Church, 1821.'
In the 18th and early 19th century Romsey Abbey was badly neglected, and the apple tree that grew on the roof became well know.
'The British Universal Directory' of 1791-93 in its description of the Abbey, gives most attention to the large apple tree that was growing on an outside roof. It states that "it has borne fruit for many years and is often loaded with two different kinds viz 'Red Streak' and 'Golden Pippin' which as curiosities sell for a penny apiece. It is supposed a kernel might have fallen by accident into a crevice".