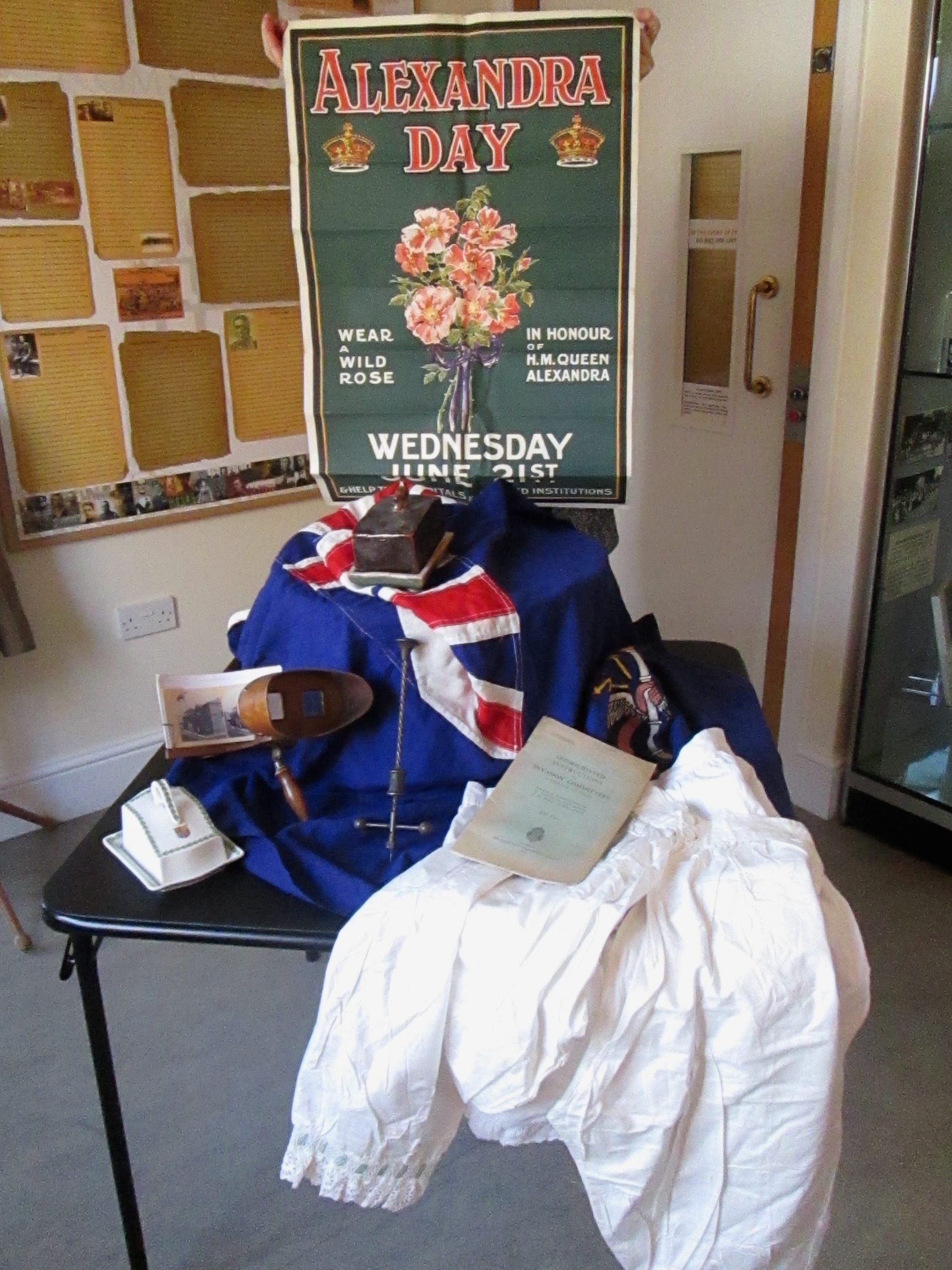 Behind the Scene at the Museum was the title of an illustrated talk given by Barbara Burbridge at King John's House regular monthly talk for January. It concerned the artefacts kept in store either because they are too delicate for permanent display or because there is no suitable space to accommodate them except for short-term exhibitions.
Barbara began by explaining the coding system that is being used, so that when all the information has been entered on computer, individual items can be traced. The storage of museum objects was a very important task undertaken by the museum. Photograph albums were kept in archive boxes while more fragile items were placed in acid free boxes, which would help preserve the objects. Clothes and textiles are wrapped in acid free tissue and placed in special textile boxes. These items would be brought out when they were required for special exhibitions. The museum also had a very good selection of books on Romsey as part of their reference collection.
Barbara with the help of the Collections team of volunteers, showed and described individual items in store. Members of the team had chosen an artefact that had appealed to them. There was a wide range of items - a flag, an Alexandra Rose Day poster, a viewer of stereoscopic pictures, a WWII booklet about plans in case of invasion, two cheese dishes with wartime connections, pantaloons, an awl, mourning brooches, a Victorian child's needlework, and corporation and trade tokens from the 1600s.
Barbara finished her talk by telling the audience that artefacts were still being donated and described a few of the latest additions to the collections. Although the collection policy was to include items which related to King John, Tudor House and Romsey, often the museum was offered objects from further afield that had proved too good to be refused.