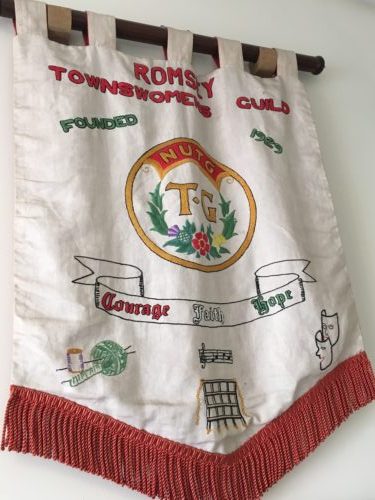 This banner belonged to the Romsey Townswomen's Guild, which was established in 1929. After the impact of the Suffragette movement in the late 19th and early 20th cen tury, and the role of women during the First World War, women were awarded the vote in 1918. However this only applied to women over the age of 30 who have sufficient property qualifications. It was only in 1928 that women received the right to vote from aged 21 onwards. In the years that followed this, the education of women was seen as increasingly important, and this is why Townswomens' Guilds were created. The Romsey Townswomen's Guild was the fourth Townswomen's Guild to be established in the country, with 26 others forming in the following years. The guilds sought to further the education of women who may have been taught to read and write, but never to think. The Romsey Townswomen's Guild set out their objective as;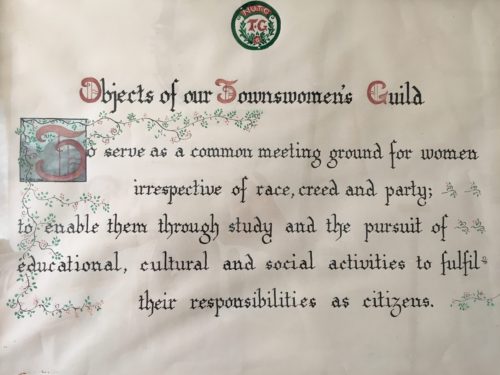 'To serve acommon meeting ground for women irrespective of race, creed and party; to enable them through study and the pursuit of educational, cultural and social activities to fulfil their responsibilities as citizens'. The banner itself is embroidered with the words 'Courage, Faith, Hope'. The banner is situated in the hallway on the way to our Victorian and Edwardian portion of the museum, which further discusses the First World War and its impact on Romsey. Notes:
http://www.the-tg.com/history.aspx
Stott, Mary, Organization Woman: The Story of the National Union of Townswomen's Guilds (Portsmouth: Heinemann, 1978).