Experience a 1918 YMCA
100 years ago guns fell silent and peace returned.  In association with the town's commemoration of the end of the First World War, King John's House is to become a YMCA for a weekend.  During the weekend of 17 and 18 November there will be the opportunity to experience how this might have been.  There will be showings of silent film of the year with musical accompaniment supplied by Brian Budden.  A canteen with good wholesome nourishment, where you can read the paper, write a letter home or read a book.  Entertainment by the local dramatic group and the opportunity to play a quiet game of cribbage or draughts.   The house will be open free during the weekend from 10am to 4pm.  On Sunday 18 at 2pm the surviving terracotta horses will be auctioned in the courtyard.
Vikings Invade King John's House
Temperatures soared at King John's House on Tuesday 3 July when history students from St Edward's School, Melchet Court, shared their knowledge of Viking weaponry and battle techniques with Year 3 pupils from Romsey Abbey School. On arrival, the Year 3 children were welcomed to King John's House, which had been transformed into a Viking Long House, by Stephen Whelan and his small team of boys from St. Edward's. In true Viking fashion the St. Edward's team soon put Romsey Abbey pupils through their military paces with sword, shield and axe. They learnt to respond to Anglo-Saxon drill commands and create a strong and effective shield wall. Romsey Abbey pupils added to their good knowledge through some thoughtful questioning guided by their new Viking friends! The specially constructed 'Viking Long House' centred around the central hearth. Here hands on exhibits based on the gentler side of Viking domestic life could be found; Viking dress, typical Viking food and drinking horns and fire making kit provided all that was needed for basic survival. Vikings spent the long winter months feasting and storytelling and so the children enjoyed a gruesome saga about the antics of Thor given by Judy Gregory.  When the children return from their summer holidays, the Vikings will be their history topic for Year 4.

 

Exploring Anglo Saxon Romsey - Family fun Day
Saturday 11th February  2017 11am - 2pm
11th February King John's House Museum, Romsey Abbey and Trench 1 Archaeology invite you to an exploration of different aspects of Anglo-Saxon life Come to King John's House to Dig for Saxon artefacts Excavate a poo! Reconstruct a Saxon face Hear a story around the fire (12 noon and 2.00pm) Cook a Saxon snack (12.30pm and 2.30pm) See Saxon weapons Weave a bracelet Meet a real Anglo-Saxon Learn about Saxon language See LTVAS latest exhibition Design your own shield Make Saxon jewellery Cost: Free with normal admission (ie Annual Family ticket to the museum is £9) Visit Romsey Abbey to Explore the Saxon secrets of the church using a trail sheet And hear a smelly Saxon story (meet in the church at 11am or 1pm) (Entrance to the church is entirely free though donations are welcomed)
Regular Events:
Knit & Knatter Club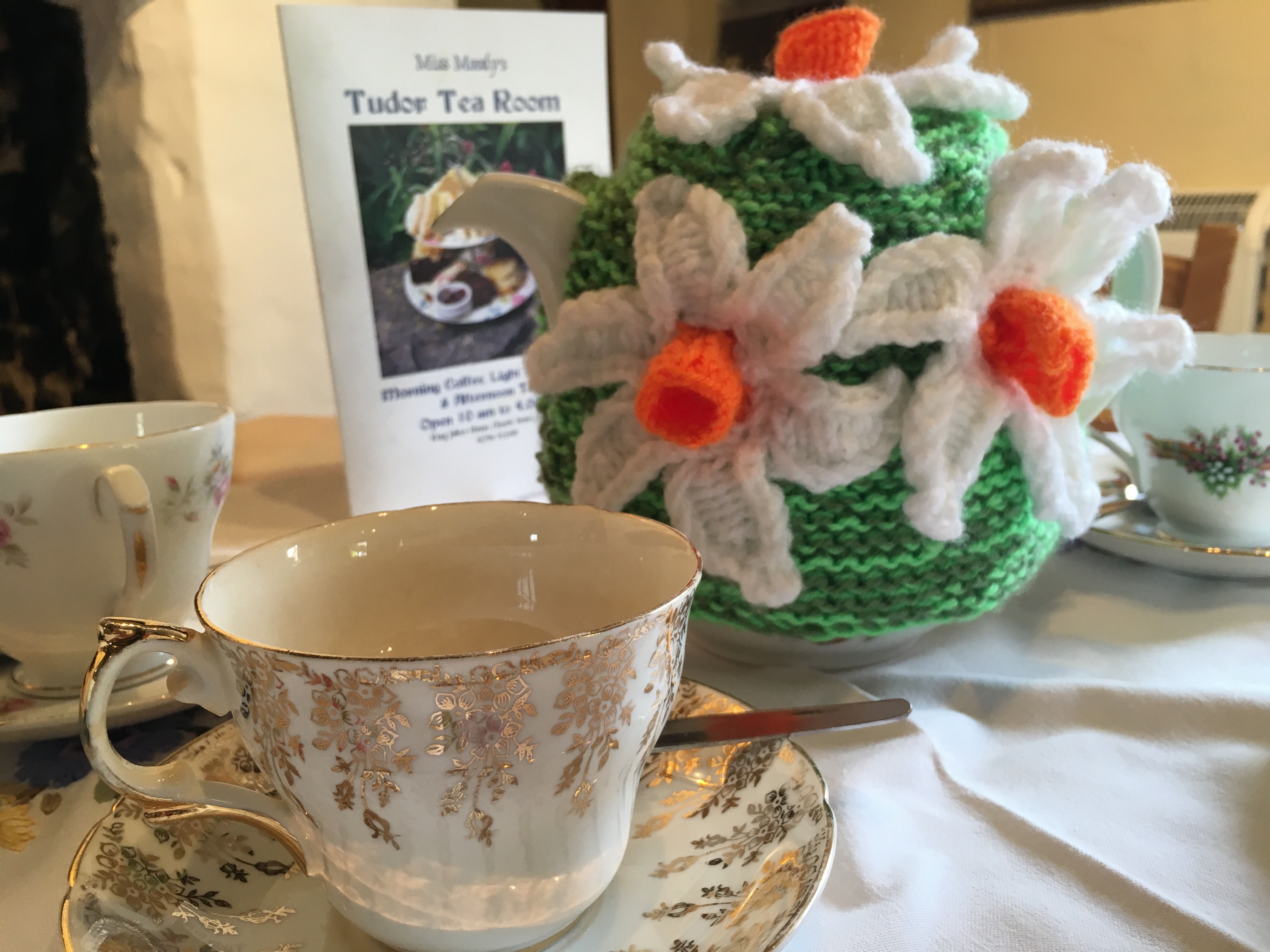 When: Every Thursday, 1.30pm to 3.30pm.
Cost: £3.00
Join us in Miss Moody's Tudor Tea Room every Thursday for a knit and knatter – price includes a cup of tea and slice of homemade cake. Bring all your knitted creations!
Monthly Talks
When: First Wednesday of the month, 10.30am and 2.30pm
Cost: £3.00 / Free for King John's House volunteers
For more information please visit the monthly talks page of our website.
Season Tickets
Gold Season Ticket to include all normal talks: £15
Annual Family Ticket: £9
Lifetime Membership: £30
Attend talks and exhibitions all year round with one of our season tickets. Ask a member of the front of house team for more information on your next visit, or email us at annerhc@aol.com.
To see what's going on in 2018, check the calendar below or download the full 2018 programme.