April
Friends of King John's Garden annual talk
That said, some of the speakers booked to appear at King Johns House over the coming weeks have advised us that they are not going to attend (for a variety of COVID-19 related reasons). We will let you know where we have had to cancel a talk for this reason, and will provide a refund
Cancelled

Past Events:
October
King John's House will take part in the inaugural Storytelling Festival
Wednesday 2 October
The Jack o Lantern Rick Ford will tell his story of Romsey's Rolls Royce Classic Car Garage 10.30am £3.00
Jack O Lantern
Viking: Creation, Destruction, Magic....and an awful lot of Giants along the way
Stories from the Norse Legends of the Viking Gods from the creation of the world to the destruction of everything told by Jason Buck.  Tickets £5.00
Vikings
Thursday 3 October
Robyn Hode - his life and death by Michael and Wendy Dacre
Ticket £5.00
Friday 4 October
Tudor Tavern Yard Tales
Dave Tonge - the Yarnsmith of Norwich will tell tall tales and lusty lies in a manner most uncommon for these times.  Ticket includes a Sausage and Cider Supper £7.50
Tudor Tavern Yard Tales
Saturday 5 October Medieval Day
More Medieval Tales of Merriment , Mirth and
Madness from the Yarnsmith of Norwich at 12.00, -3pm Tickets £2.00 Adults, £1.00 ChildrenMedieval Tales of Merriment
5pm - 7pm Gawain and the Green Knight a story of deering-do, wizardry, and inconvenient corsets.  It is an ancient winter's tale that goes back to our Celtic roots, perfect for a dark evening, this story will be told by Sarah Rundle
Tickets £5.00
Gawain and the Green Knight

7.45pm-9.30pm Tristan and Iseult is one of the great love stories from the past hear a fresh this story from the lips of Katy Cawkwell
Tickets £5.00
Tristan and Iseult
Combined tickets of Tristan and Iseult and Gawain and the Green Knight £7.50
May - King John's Garden Annual Lecture
Broadlands Park and Gardens - a talk giving by Head Gardener Jonny Bass.  Tickets £3.00 available from Ticketsource
Wassail in the New Year with the Plantagenet Medieval Society
The Plantagenet Medieval Archery and Combat Society re-enact the turbulent period known as the Hundred Years War, with their unique blend of thrilling educational entertainments of humour and audience participation. A memorable day out for the whole family.
The Post Christmas Traditions
The Hunt—follow them as they prepare to go hunting
Armour and Archery—the group will illustrate the skills of the knight and the thrill of battle
Music, Dance and the Customs of January—will culminate in a Wassail Celebration on Saturday 26 at 6-9pm as we wake up the apple trees for the new year
A performance you will never forget. Wassail
Christmas Arrives at King John's House
King John's House is all dressed up for a very traditional Christmas! Tired from all that Christmas shopping? We would like to invite you to drop into King John's House on 21
st
and 22
nd
December 10am – 3pm Come and rest in the unique atmosphere of the medieval house. For just one pound more than any entrance ticket Enjoy some mulled wine and mince pies, play some traditional games or just relax. Classical Guitar Recital on the hour with Nina Ridout Tickets on the door.
Vikings Invade King John's House
Temperatures soared at King John's House on Tuesday 3 July when history students from St Edward's School, Melchet Court, shared their knowledge of Viking weaponry and battle techniques with Year 3 pupils from Romsey Abbey School. On arrival, the Year 3 children were welcomed to King John's House, which had been transformed into a Viking Long House, by Stephen Whelan and his small team of boys from St. Edward's. In true Viking fashion the St. Edward's team soon put Romsey Abbey pupils through their military paces with sword, shield and axe. They learnt to respond to Anglo-Saxon drill commands and create a strong and effective shield wall. Romsey Abbey pupils added to their good knowledge through some thoughtful questioning guided by their new Viking friends! The specially constructed 'Viking Long House' centred around the central hearth. Here hands on exhibits based on the gentler side of Viking domestic life could be found; Viking dress, typical Viking food and drinking horns and fire making kit provided all that was needed for basic survival. Vikings spent the long winter months feasting and storytelling and so the children enjoyed a gruesome saga about the antics of Thor given by Judy Gregory.  When the children return from their summer holidays, the Vikings will be their history topic for Year 4.

 

Regular Events:
Knit & Knatter Club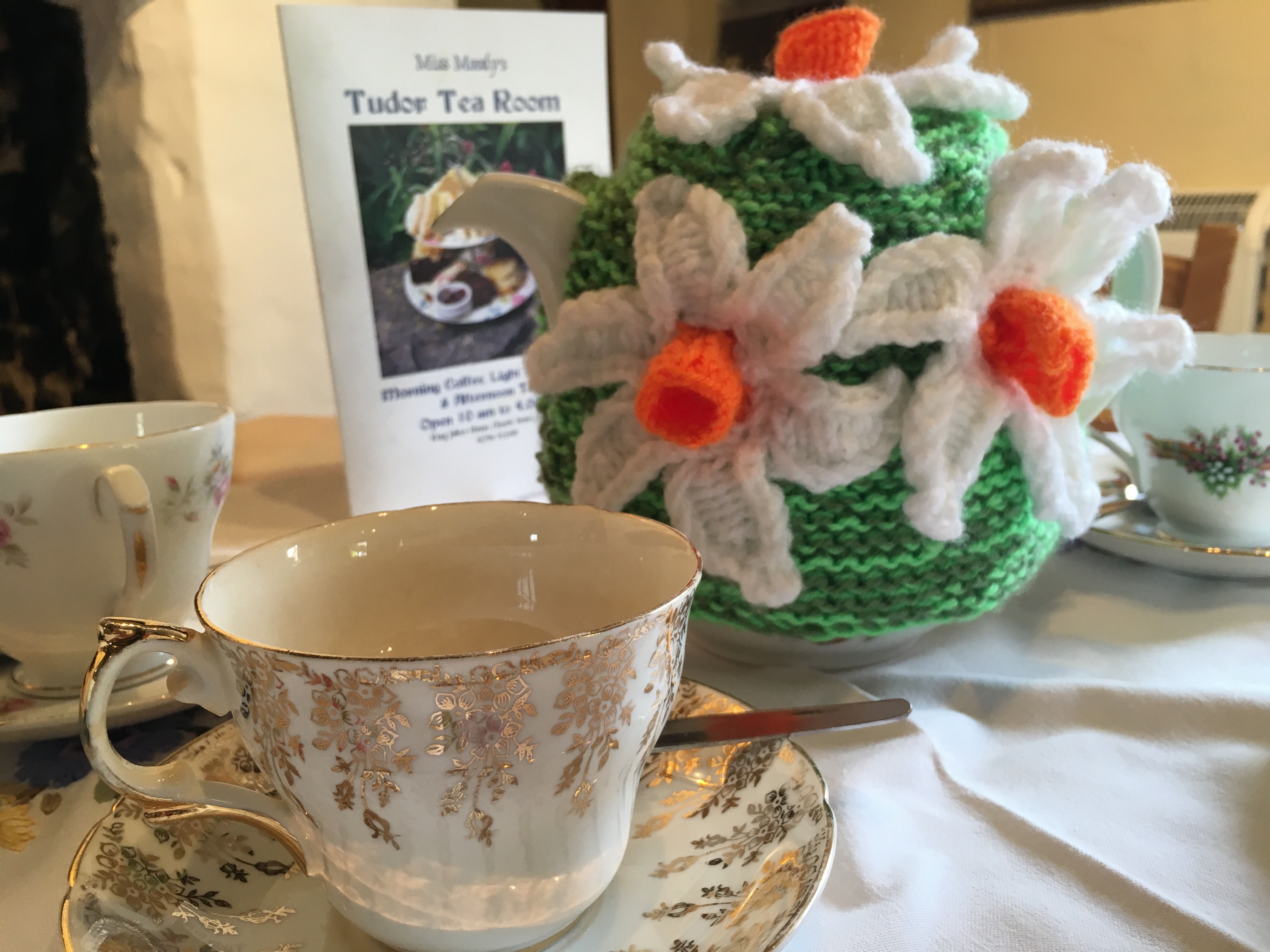 When: Every Thursday, 1.30pm to 3.30pm.
Cost: £3.00
Join us in Miss Moody's Tudor Tea Room every Thursday for a knit and knatter – price includes a cup of tea and slice of homemade cake. Bring all your knitted creations!
Monthly Talks
When: First Wednesday of the month, 10.30am
Cost: £3.00 / Free for King John's House volunteers
For more information please visit the monthly talks page of our website.
Season Tickets
Gold Season Ticket to include all normal talks: £17.50
Lifetime Membership: £80.00
Attend talks and exhibitions all year round with one of our season tickets. Ask a member of the front of house team for more information on your next visit, or email us at deputymanagerkjh@aol.com.
To see what's going on in 2019, check the calendar below or download the full 2019 programme.